Masterchief

's Profile
Group:

Members

Active Posts:

131 (0.03 per day)

Most Active In:

Trash Can (23 posts)

Joined:

September-11 09

Profile Views:

946

Last Active:

Dec 16 2012 01:41 AM

Currently:

Offline
About Me
I have left stealthbot. IMO 2.7 was just to bad.
Stealth (The maker of Stealthbot) has also seemed to have given up with Stealthbot. He has .01 avg post and was last online in Feb. 11, 2010 (May 27,2011). He takes your donation money and spends it Taco Bell. He has left it to Pyro and Phix who carry this, and The-Black-Ninja that does the scrpiting. Without these three (and others that help build Stealthbot 2.7) this site would not be running.
Stealthbot 2.7 is so bad and full of bugs that there a more then 10+ builds and counting!
The Stealthbot Team will last a few more years before it comes to an end. Blizzard does not want bots for their chat lobbys, and what Blizzard wants they get. PingGnome, some clans for Warcraft 3 will be the last and only users for Stealthbot.
Thank you Stealthbot for 2.6 but it has time to move on.
Masterchief
I leave you with this:
"If there is ANY chance Stealthbot can clime out of this hole, just maybe just maybe, will I come back."
Greatest Quote on SB: "I am PhiX and this is my tale. If you like it, good for you, if not, I don't care."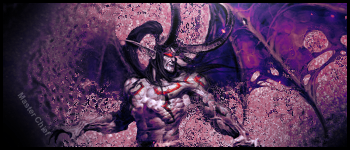 Clan HALO
[Visit us on Warcraft III[Azeroth]. Ladder/AT/Tourny/Trivia/Vent/ Stealthbot/and more!]
My Information
Member Title:

Should be Sr.Member

Age:

Age Unknown

Birthday:

Birthday Unknown

Gender

Location:

USA

Interests:

Stealthbot, VBS, HTML, Warcraft 3, Diablo 3, Computer, Xbox 360, Track, Football.
Contact Information
E-mail:

Private

Website URL:

http://www.gamerdna.com/GuildHome.php?re=1&short=clanhalo